The plane came down in fields near the airport
Havana plane crash leaves more than 100 dead
Just three survivors are found after a passenger plane crashes near Havana, state media say…
More than 100 people have died after a Boeing 737 airliner crashed near Jose Marti International Airport in Havana, Cuban state media say.
Three people have survived but are in a critical condition, Cuban Communist Party newspaper Granma reported.
The Boeing 737-201 took off at 12;08 (16:08 GMT) on Friday, on an internal flight to Holguin.
The plane was carrying 110 passengers and crew, according to the Mexican firm from which the plane was leased.
There were six Mexican crew members on board; the passengers were mainly Cuban, with five foreigners among them, state-run website Cubadebate reports.
"There has been an unfortunate aviation accident. The news is not very promising, it seems that there is a high number of victims," Cuban President Miguel Diaz-Canel said after visiting the crash site.
State TV said the aeroplane was on an internal flight from the Cuban capital to the city of Holguin, in the east of the island.
The plane had been leased to state airline Cubana de Aviación by the Mexican company Aerolineas Damojh.
The Mexican authorities said the plane was built in 1979 and had been successfully inspected last November.
Aerolineas Damojh, also known as Global Air, has three planes in operation.
Boeing said that it was ready to send a technical team to Cuba, "as permitted under US law and at the direction of the US National Transportation Safety Board and Cuban authorities". A US trade embargo has been in force against Cuba for many decades.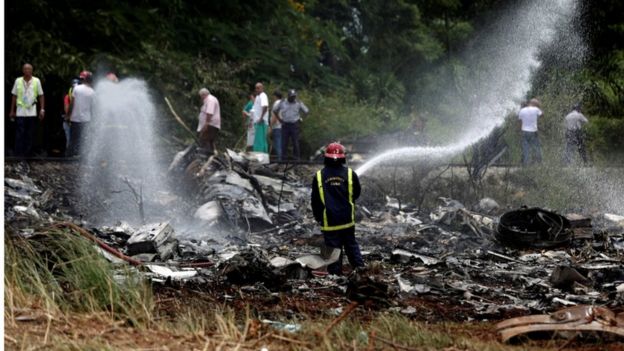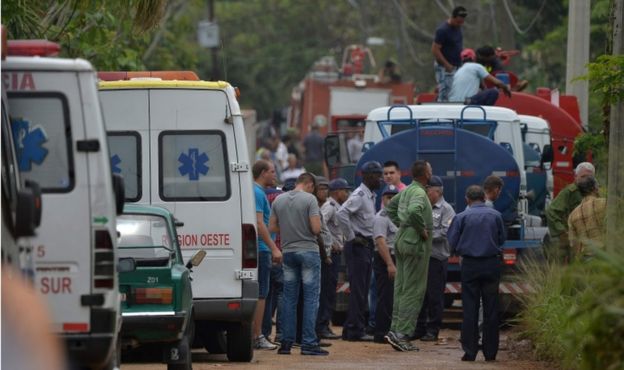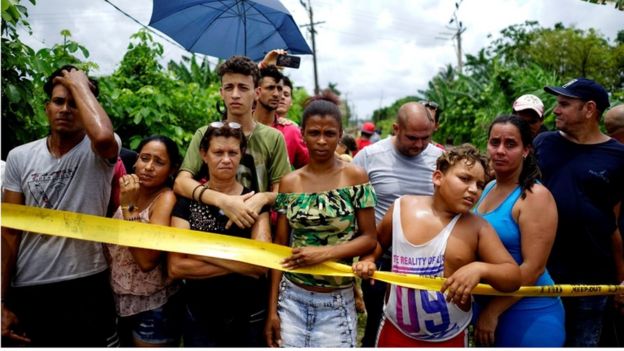 "During take-off (the plane) apparently suffered a problem and dived to the ground," said the Mexican transport department on its website.
Images showed a thick column of smoke rising above the crash site as fire crews and ambulances attended the scene.
"I saw it taking off," supermarket worker Jose Luis told the AFP news agency. "All of a sudden, it made a turn, and went down. We were all amazed."
Radio Havana Cuba said on Twitter that the plane crashed on the road between Boyeros and Havana, about 20km (12 miles) south of the capital.
According to industry research, last year was the safest in history for commercial airline travel with no passenger jet crashes.
But there have been several serious air disasters this year. Last month, a military plane crashed shortly after take-off in Algeria, killing more than 250 people.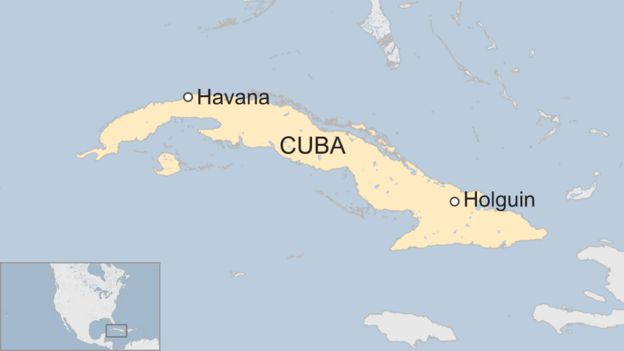 http://www.bbc.com/news/world-latin-america-44176899