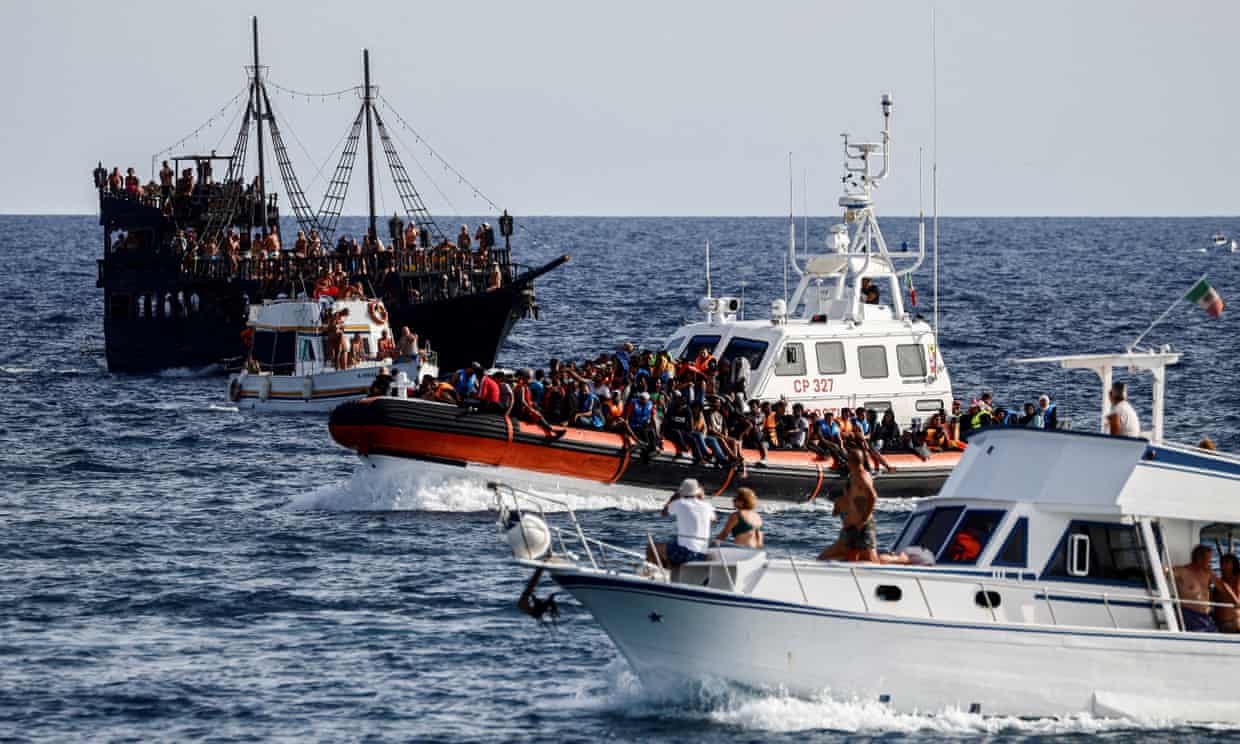 ---
Greece and Turkey agree migration pact as EU members fail to seal wider deal in Brussels – as it happened
European justice and home affairs ministers met in Brussels amid growing pressure for the bloc to agree on a new migration and asylum pact.

The German government shifted its position on a long-disputed migration crisis regulation, with the German interior minister, Nancy Faesser, saying she expected a breakthrough.

Italy, however, appeared to block a deal.

Spain's interior minister, Fernando Grande-Marlaska, said after the ministers' session that there was a very broad majority of member states in favour of a compromise but that some details still needed to be fine-tuned and that he hoped an agreement could be announced in the coming days.

Margaritis Schinas, a vice-president of the European Commission, cautioned: "We need to deprive the demagogues and populists from the argument that Europe cannot sort out our migration problem."

The International Rescue Committee warned that new migration rules could set policy on the wrong track.
Greece and Turkey seal mini migration pact

Helena Smith
While EU member states failed to finalise a migration deal in Brussels today, on the bloc's external borders Greece and Turkey have reportedly agreed to a groundbreaking, if unofficial, migration pact.
In unexpected news, the Greek minister of migration and asylum, Dimitris Kairidis, struck an accord with his Turkish counterpart, Ali Yerlikaya, to halt illegal flows of people across the land border the two countries share.
The agreement, which has already seen Turkish security authorities stopping Europe-bound asylum seekers crossing the frontier, was reached on what Greek media reports have suggested is a WhatsApp "hotline" between the two men.
According to the Greek daily Ethnos, Yerlikaya confirmed the existence of the hotline this week, describing his collaboration with Kairidis as "strong".
Greek and Turkish coastguards, he said, were also in talks to come up with a corresponding accord that would stem flows across the Aegean Sea.
"We believe that when the land borders are sealed, then refugees and migrants turn to the sea and so we'll improve our cooperation there as well," he was quoted as saying.
In what would amount to an about-turn in Turkey's approach to migration, Yerlikaya said he was also in talks with his Bulgarian counterpart who, like Kairidis, is due to visit Turkey next month.
Greek officials still have vivid memories of thousands of would-be asylum seekers who, goaded by the Turkish president, Recep Tayyip Erdoğan, attempted to breach the land frontier in March 2020.
The crisis erupted after the Turkish government announced it was opening border crossings to Europe-bound refugees and migrants in response to the death of dozens of Turkish soldiers in an air raid in the Syrian province of Idlib.
It prompted Athens not only to reinforce the frontier with extra border guards and police but pledge to extend a steel wall to obstruct arrivals – a promise it has since enacted under what its centre-right government has called its "tough but fair" migration policy.
Attending today's meetings in Brussels, Kairidis said that – whether wittingly or not – Turkey had become the largest generator of irregular migration in the Mediterranean.
It was, he said, vital that the EU updated the 2016 treaty it had drawn up with Ankara in the wake of Europe's migration crisis when up to a million Syrians entered the bloc – often traversing Greece's Aegean islands to do so – to stop the illegal flows.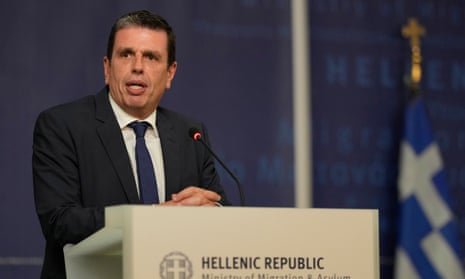 READ MORE HERE >> https://www.theguardian.com/world/live/2023/sep/28/ministers-meet-in-brussels-to-discuss-migration-europe-live