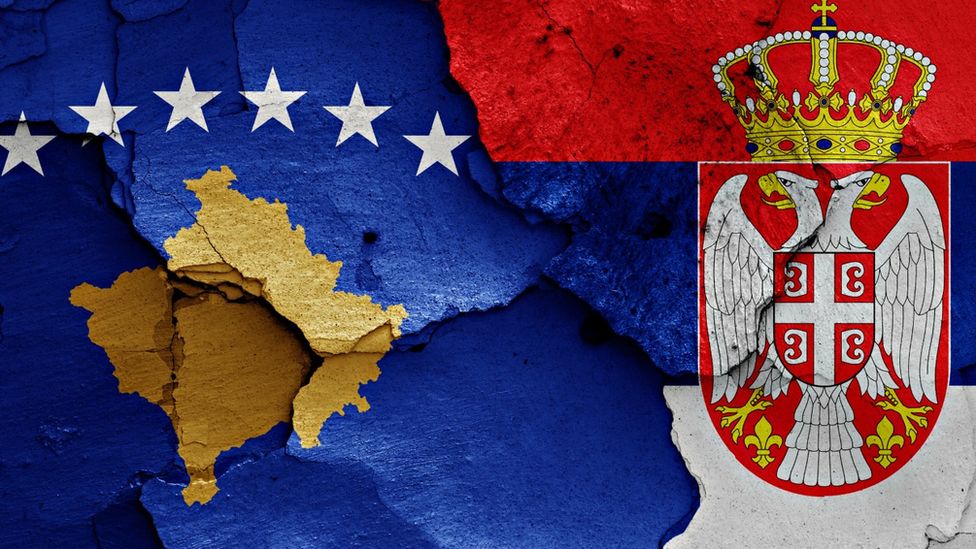 ---
The #US Ambassador warns #Kosovo of the long-term consequences if Prime Minister Albin Kurti does not accept the US-European proposal within two days, which includes:
-Published, originally, on Twitter on June 6, 2023
 –Improving relations with #Serbia
 –Formation of municipal councils led by #Serbs
#Kosovo became independent from #Serbia in 2008 and was recognized by most countries in Europe and America, except for Serbia. 
In 2013 was signed Brussels Agreement between Kosovo and Serbia, obliging Kosovo to transfer municipalities in Serbian regions to the Serbs, which caused a crisis in Kosovo and the pulling up of security forces on both sides of the border.
Kosovo receives aid from the US. Serbia decided to regain control over Kosovo under the pretext of protecting Serbs in Kosovo, relations between the two countries have become tense, especially in light of the American request from Kosovo to transfer municipal councils in Serbian areas to Serbs in Kosovo.
 The Kosovo PM declines the offer and now has two days to accept the offer.
The #US Ambassador warns #Kosovo of the long-term consequences if Prime Minister Albin Kurti does not accept the US-European proposal within two days, which includes:
🛑 Improving relations with #Serbia
🛑 Formation of municipal councils led by #Serbs#Kosovo became independent…

— Dana Levi דנה🇮🇱🇺🇸🇬🇧 (@Danale) June 6, 2023