---
© YouTube / Nigel Farage

Nigel Farage deserves to be heard when he reveals migrant 'handovers' between France & UK, even if you can't stand his views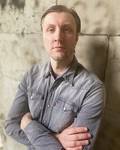 Chris Sweeney
Chris Sweeney is an author and columnist who has written for newspapers such as The Times, Daily Express, The Sun and Daily Record, along with several international-selling magazines. Follow him on Twitter 
@WritesSweeney
21 May, 2020 18:57 
/ Updated 4 hours ago
---
Scandalous Brexiteer Nigel Farage has reported on what appears to be a French-British operation to escort illegal migrants west across the Channel. That's something we all deserve to know about – even those of us who hate Farage.
Just because you don't like the messenger, it doesn't mean you should dismiss what they're saying.
Nigel Farage has blown the lid off what appears to be a scandalous operation happening out on the high seas.
His videos and reporting have uncovered French state ships shepherding migrants packed onto a dingy from their coastline, all the way out until they reached British waters in the Channel.
The French then performed a U-turn and British official vessels took over, taking the people into the port of Dover in the south east of England.
READ MORE HERE >> https://www.rt.com/op-ed/489391-nigel-farage-illegal-migrants-channel/?fbclid=IwAR3WNyW7Uavmt7ftipz2VP0I2d7t3aCU_8wCpqYGY7x2xoFKKpC4aL-EVf4

GUTE-URLS
Wordpress is loading infos from twitter
Please wait for API server guteurls.de to collect data from
twitter.com/Nigel_Farage/s...