FAKE Parkland school shooting spurs states to pass seizure laws, confiscate firearms at greater rates
GreekNewsOnDemand.com

: FAKE, FALE FLAG shootings are being continually used as a pretext for the government (local, state & federal) to pass ILLEGAL "laws" to confiscate people guns!!! DO NOT BUY INTO THESE LIES!!! THEY are behind these FAKE "shootings" (since Columbine and on) with ZERO "dead," "injured," etc., because they are carrying out a sinister New World Order agenda to tyrannize the American people and it's all coming out of elitist circles and the United Nations whose been promoting the gun grab agenda since DAY ONE!!!
Our government is TREASONOUS and must be STOPPED!!! SPREAD AWARENESS about this everywhere!!! Look at the "excuses" and pretexts they are now using to spread their gun-grab propaganda everywhere like how they need to "seize firearms from people they deem to be mentally ill." THIS IS ALL B/S!!!  
Watch the below videos first to see just what a FRAUD these shootings are and read a couple of out related articles. After that, read this FOX News article which details the evil that our own government it perpetrating against American citizens…
Read these below article to get a taste of what we're saying here…
---
Gun seizures spike nationally, as states pass laws aimed at curbing mass shootings
Courts are issuing an unprecedented number of orders to seize firearms from people they deem to be mentally ill or threats to others, following a rash of state-level legislation aimed at curbing mass shootings across the country.
Even as conservatives sound the alarm about potential Second Amendment violations, supporters — sometimes across party lines — say these "red flag" laws are among the most promising tools to reduce the nearly 40,000 suicides and homicides by firearm each year in the country.
"I think we're seeing a building consensus in blue states and red states that this is a good way to balance public safety against people's Second Amendment rights," Jaron Lindbaum, a representative of the activist grop Washington Ceasefire, told Fox News.
CONNECTICUT DEM INTRODUCES 50 PERCENT TAX ON AMMO
Nine states have passed laws over the past year allowing police or household members to seek court orders requiring people deemed threatening to temporarily surrender their guns, bringing the total to 14. Several more are likely to follow in the months ahead.
More than 1,700 orders allowing guns to be seized for weeks, months or up to a year were issued in 2018 by the courts after they determined the individuals were a threat to themselves or others. The actual number is probably much higher since the data was incomplete and didn't include California, where newly-installed Democratic Gov. Gavin Newsom has moved swiftly to curtail gun rights.
MORE THAN 450 PEOPLE IN FLORIDA REQUIRED TO GIVE UP GUNS UNDER NEW LAW
In his first few weeks in office, Newsom has quickly moved to reduce the number of Californians with firearms and given activists hope that a number of measures vetoed by former Gov. Jerry Brown will once again see the light of day.
"We have all the ingredients we need to make meaningful change," state Assemblyman Jesse Gabriel said Monday at a press conference in Sacramento. "We have expanded Democratic majority in both houses. We have a bright and ambitious new governor with a real track record on this issue who wants to make this a priority."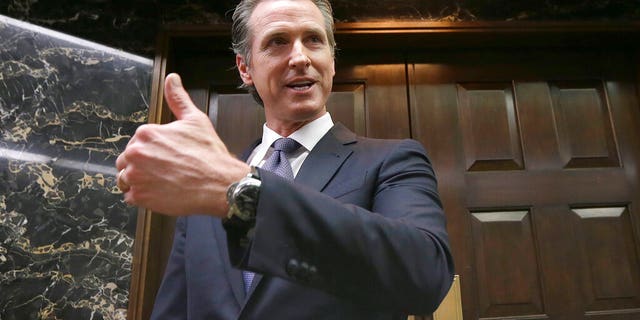 In his state budget plan, which was released just days after he took office in January, Newsom proposed an additional $5.6 million in funding – about 50 percent more than Brown allocated in his last budget – to seize firearms from the thousands of people who are ineligible to be gun owners because of past criminal convictions or mental illness. The gun seizure program has been underfunded in the past, with the result being that around 10,000 people in the state were able to purchase firearms, but later were convicted of a felony or found to have a serious mental illness.
Newsom also wants state lawmakers to expand a California Department of Justice unit tasked with enforcing gun sale laws and, in his proposed budget, has asked for more funding for the Firearms Violence Research Center at the University of California, Davis.
SECOND AMENDMENT SUPPORTERS REJOICE AS SUPREME COURT AGREES TO HEAR CRITICAL CASE
In his inauguration speech, Newsom promised to be tough on "a gun lobby willing to sacrifice the lives of our children to line their pockets."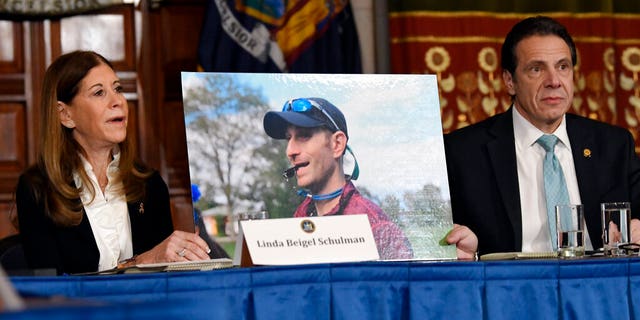 Since the beginning of the year, California state legislators have already introduced measures to put a 10-year firearm prohibition on anyone convicted of two drug or alcohol crimes in a three-year period, requiring gun owners to lock up their weapons when they are not home, and a tax on gun sales that would help fund violence prevention programs.
A bill that would permit more people to seek a gun violence restraining order against someone they believe poses a danger to themselves or others has also been reintroduced. It was previously vetoed by Brown.
---
ANTIFA, DRILL, FAKE SHOOTING, FALSE FLAG, FALSE FLAG EVENTS, FBI, FLORIDA, FAKE FLORIDA SHOOTING, FLORIDA SHOOTING, ISRAEL, JEWS, JIM LEWIS, MARJORY STONEMAN DOUGLAS HIGH SCHOOL, MULTIPLE SHOOTERS, NIKOLAS CRUZ, NY DAILY, PARKLAND, PROFESSIONAL SCHOOL SHOOTER, Stonemason Douglas High School, Secret Service, foreknowledge, hoax, Jalen Martin, several weeks before, Valentine's Day massacre, crisis actors, Alex View, Jaleen Martin
ANTIFA, DRILL, FAKE SHOOTING, FALSE FLAG, FALSE FLAG EVENTS, FBI, FLORIDA, FAKE FLORIDA SHOOTING, FLORIDA SHOOTING, ISRAEL, JEWS, JIM LEWIS, MARJORY STONEMAN DOUGLAS HIGH SCHOOL, MULTIPLE SHOOTERS, NIKOLAS CRUZ, NY DAILY, PARKLAND, PROFESSIONAL SCHOOL SHOOTER, Stonemason Douglas High School, Secret Service, foreknowledge, hoax, Jalen Martin, several weeks before, Valentine's Day massacre, crisis actors, Alex View, WPLG Local 10, Miami, CNN, Miami News, Fort Lauderdale News, David Hogg