Tear gas deployed, tension high after hundreds of caravan migrants rush toward US port of entry
By
_
6 months ago
Hundreds of migrants apparently try rushing toward California port of entry, as Trump threatens to close entire border…
Images and videos posted on social media Sunday afternoon showed hundreds of migrants from the leading Central American caravan pushing past Mexican riot police and rushing the border at the port of entry in San Ysidro, Calif., in a major test for both U.S. border authorities and Mexican officials.
U.S. Customs and Border Protection officials have suspended northbound and southbound vehicle and pedestrian crossings at the San Ysidro port of entry, officials told Fox News, and tear gas was being fired from the U.S. side of the border after some migrants threw rocks at U.S. authorities. Children were screaming and coughing in the mayhem.
Within an hour, the group that rushed toward the border largely dispersed. Most of the migrants in the group were men.
Fox News had confirmed early Sunday through an organizer for Pueblo Sin Fronteras, the group helping organize the leading Central American migrant caravan, that members of the caravan were planning to attempt to cross the port of entry at San Ysidro later in the day.
Hundreds try to storm the border. Expect significant US response #tijuana pic.twitter.com/0T50XUnXtY

— emma murphy (@emmamurphyitv) November 25, 2018
Footage posted by ITV correspondent Emma Murphy also showed several U.S. Border Patrol helicopters apparently flying low overhead on the Mexican side of the border.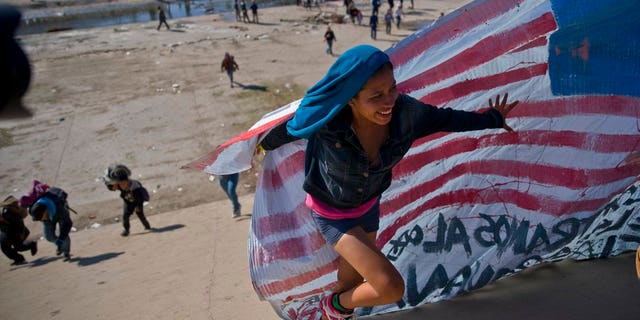 In anticipation of the planned migrant effort, U.S. authorities said they had deployed additional personnel to the San Ysidro port of entry on Sunday, including Air and Marine agents.
Read the rest below and see all the tweets…
https://www.foxnews.com/world/mexico-denies-deal-with-white-house-on-migrants-as-trump-threatens-to-close-entire-border