Netanyahu carries photo of Soviet Jewish WWII hero at Immortal Regiment march in Moscow (PHOTO)
Netanyahu carries photo of Soviet

"Jewish WWII hero"

at Immortal Regiment march in Moscow (PHOTO)
GreekNewsOnDemand.com comments

: Well, well,…weeeeeeeeell. Looks like both Putin and Netanyahu have something majorly in common: "Jewish heroes" during World War Two–that is if you…BELIEVE THEIR version of how WW2 went. You see the…JEWS planned the World Wars and used them for…THEIR benefit in order to bring in the…New–rather…JEW–World Order starting with the ILLEGAL occupying of…PALESTINE.
I wonder…WHAT ELSE these guys have in common…hmmmm….
See the below video first and then laugh with me as we read the following article from Putin-controlled RT:
https://www.youtube.com/watch?v=9htpg4WYFHk
_______________________
Benjamin Netanyahu joined hundreds of thousands of people in Moscow's Red Square for the Immortal Regiment march to commemorate those who fought in WWII. The Israeli PM carried a photo of Soviet Jewish war hero Volfas Vilenskis.
Netanyahu took part in the Victory Day parade along with Russian President Vladimir Putin and Serbian President Aleksandar Vucic.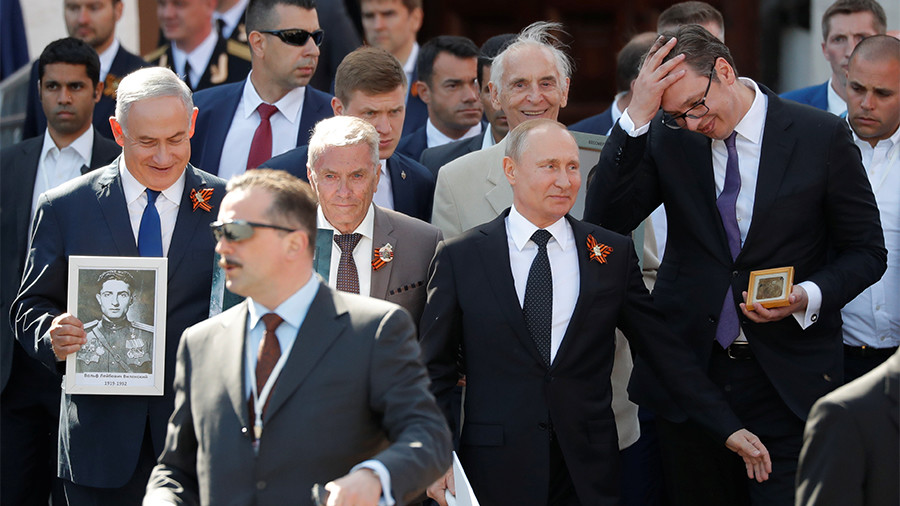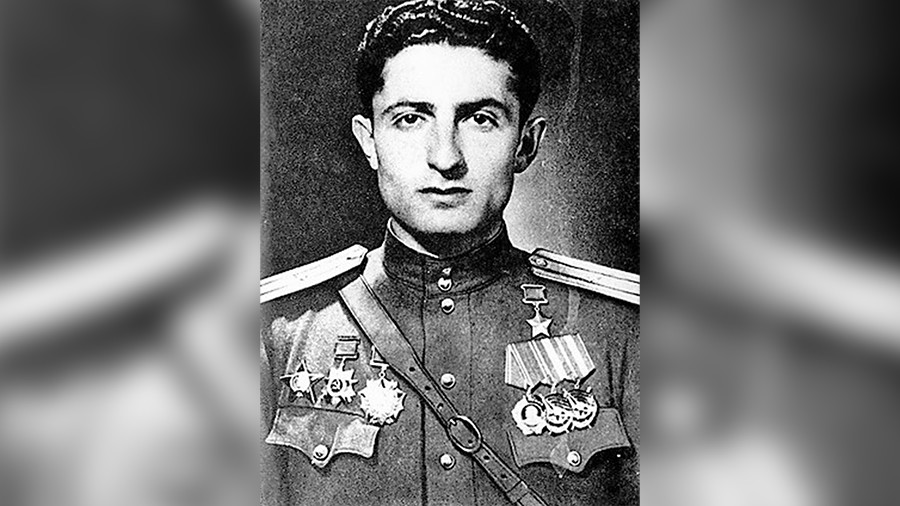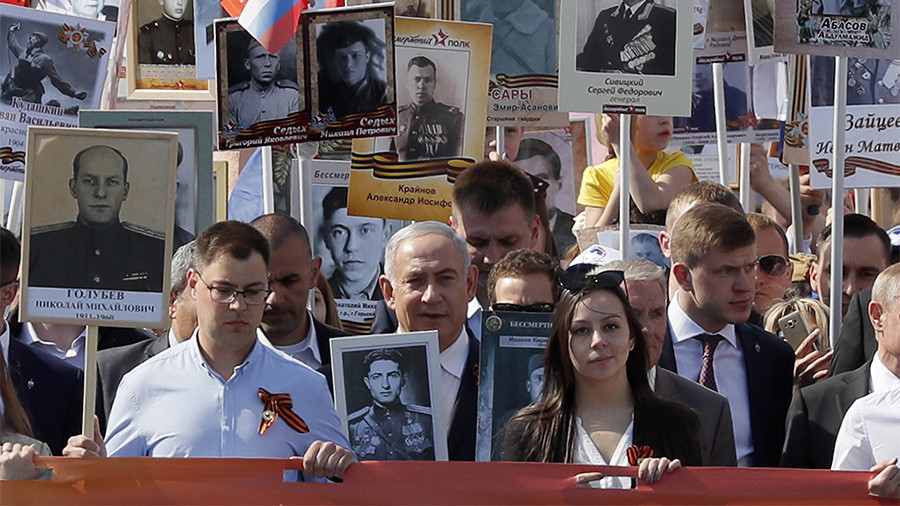 Source >>